Inserts, Bonding Fasteners, PTFE, Molding Supplies & More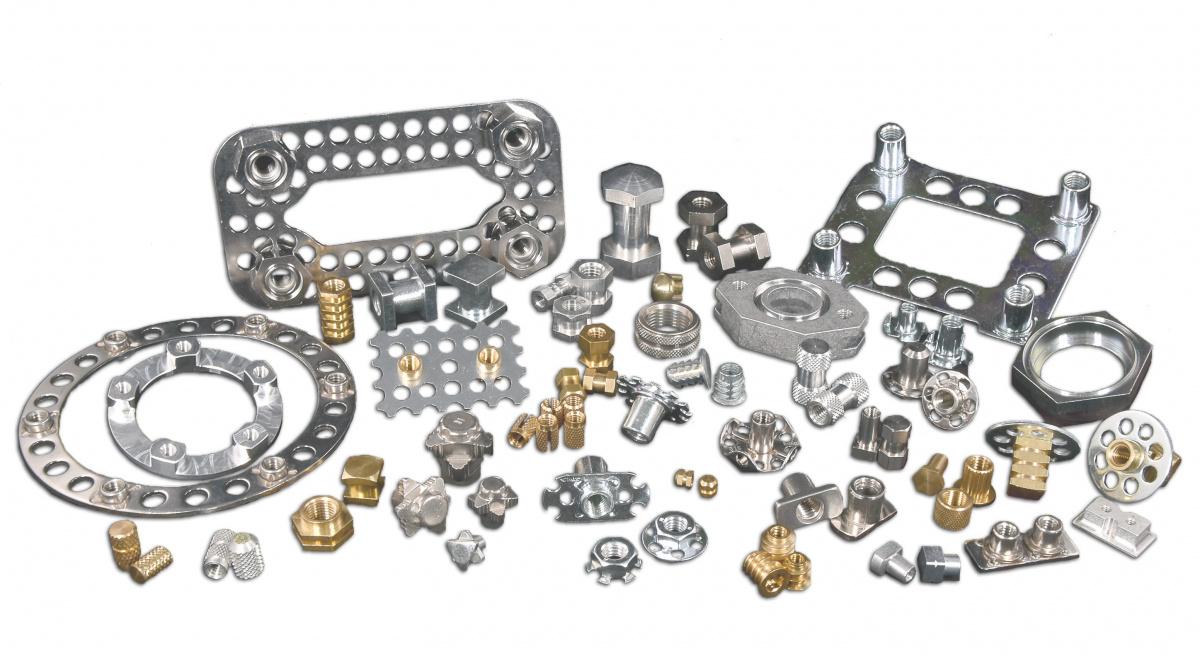 Rotaloc designs and produces a wide range of standard products and custom components. We partner with engineers and manufacturers around the globe, producing everything from simple turned parts to complex assemblies. Our precision manufacturing resources and expertise allow us to create specialized components with tight tolerances from a wide selection of materials.

Rotaloc is Your Trusted Source for Standard & Custom Components
Rotaloc manufactures and distributes standard and specialty fasteners and premium industrial products. Our inventory includes high-quality
inserts
,
bonding fasteners
,
rotomolding supplies
,
PTFE supplies
, and
miscellaneous fastening systems
. Rotaloc also offers
customized metal components
to help you solve even the most unique challenge in your application.

Inserts
Rotaloc offers an extensive range of threaded and non-threaded inserts, including
mold-in inserts
and
post-applied inserts
. Our inserts are installed in commercial and consumer products worldwide, utilized in fuel tanks, electronic devices, automotive components, and more. The inserts manufactured by Rotaloc are compatible with various substrates, including plastics, wood, metal, concrete, and other materials.

Bonding Fasteners
Bonding fasteners are specialty products manufactured for unconventional fastening applications. Rotaloc's custom bonding fasteners feature baseplates designed to be bonded to a substrate using industrial-grade adhesive or other bonding materials. Bonding fasteners are available with various threading styles and baseplate options,
including stud plates
,
female nut plates
,
adhesive-backed VHB fasteners
, and more.

Rotomolding Supplies
Rotaloc supplies rotational molders worldwide with premium rotomolding resources. Industrial rotomolding supplies we distribute include
scrapers
,
fixture clamps
,
steel wool
, and other various rotomolding products.

PTFE Vent Tube, Rods, & Sheets
PTFE (polytetrafluorethylene) features strong chemical resistance with high heat tolerance, making it an ideal material for gaskets, valve seats, plugs, and other applications. Rotaloc stocks a large inventory of PTFE
vent tube
,
rod
, and
sheet
in a wide range of sizing options. Rotaloc also offers
custom PTFE components
for your unique specifications.

Custom Metal Components
At Rotaloc, we specialize in creating custom components for our customers' non-traditional applications. With our custom-manufacturing resources and expertise, we can create everything from custom
brackets
,
manifolds
,
stampings
,
castings
,
assemblies
, and much more.
Contact Rotaloc
to learn how we can provide you with the resources you need.
Rotaloc is a Manufacturer & Distributor of Premium Specialty Components
At Rotaloc, we provide our customers with the components and specialty fasteners they need for any application. We distribute and manufacture parts of all sizes, available in various manufacturing and finishing processes. We design and manufacture custom components for customers in
dozens of industries
, including:
Agriculture
Architecture
Automotive
Energy
Industrial Equipment
Marine Vessels
Recreational Vehicles
Transportation
Contact Rotaloc to Learn About Our Custom Component Manufacturing Capabilities
No matter where you are in your manufacturing process, the engineers at Rotaloc will be happy to review your project with you. Contact us to discuss applications for our standard products or to find help identifying the most suitable components for an existing product. You can also view additional technical information to learn more. For more detailed pricing information on our products and services, submit a request for a quote.