About Rotaloc International, Ltd.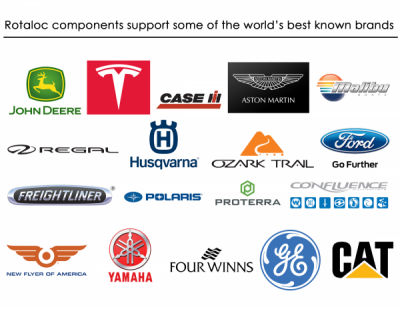 Rotaloc International has been a trusted manufacturer, supplier and partner for over 20 years. Our mission is to provide the best value in the design, engineering and delivery of production components to manufacturers worldwide.
In addition to the products listed on this website, we design and manufacture custom components for hundreds of customers in dozens of industries including transportation, marine, automotive, specialty vehicles, agriculture, architecture, industrial equipment, recreation and power sports.
Rotaloc's primary distribution center is located in Littleton, Colorado. Our central location reduces shipping time and costs.
Contact Rotaloc Today!
Contact us
if you'd like to discuss your needs with one of our product specialists or engineers.
Telephone
303-948-5434
Email Support
Product Orders
Information or Technical Support