Custom Components
Rotaloc specializes in the design and production of custom components and assemblies. We work with small-to-medium-size manufacturers, large OEMs, and consumer product companies assisting with new part design and audits of existing parts to improve functionality, manufacturability, or ease of assembly.

Questions about our production capabilities? Contact us to learn more. You can also view our custom components image gallery. Rotaloc is your source for premium parts made with exacting precision.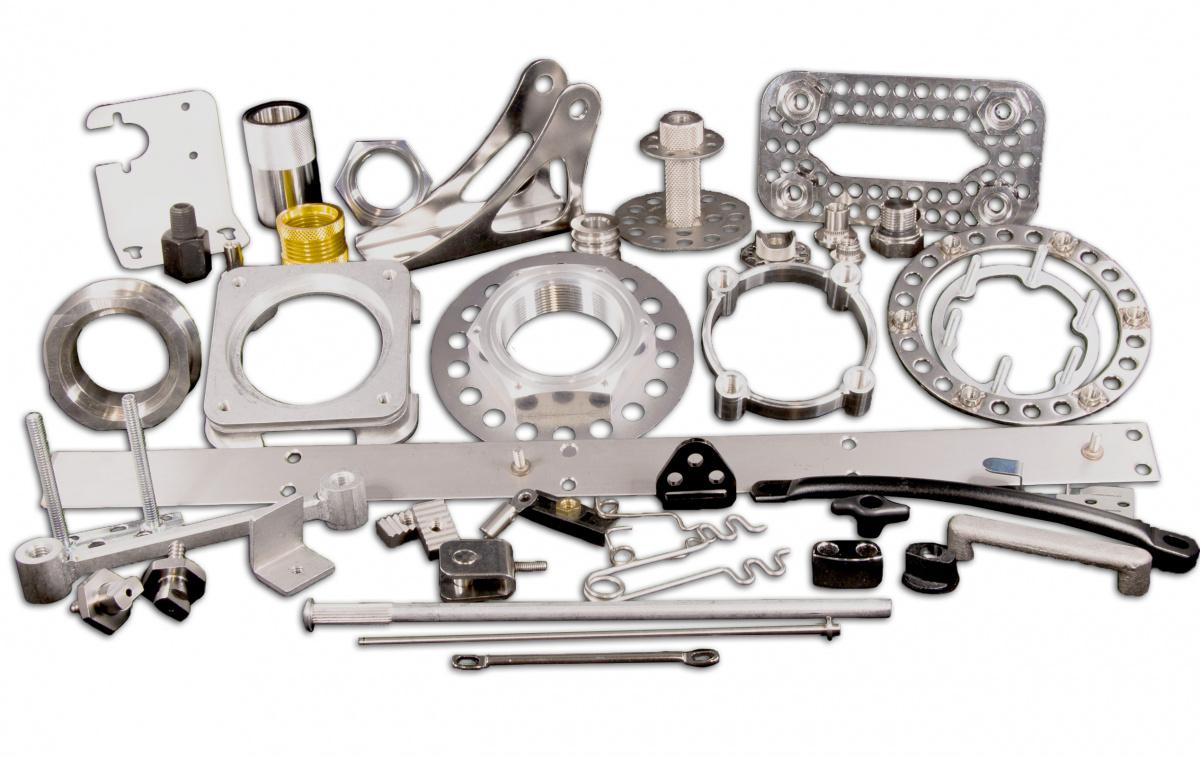 Custom CNC Machined Components, Rotomold Inserts, & More
At Rotaloc, we work with our customers to produce custom parts with tight tolerances for any application. From specialized fasteners to drive gear assemblies, Rotaloc can manufacture highly specialized components for your unique requirements. We produce parts for customers in nearly every industrial sector, including transportation, automotive production, marine vessels, recreational equipment, and more. Our range of specialized products includes:
Premium Materials & Finishing Processes
We utilize the finest production materials to produce our custom components, with industry-leading
metal forming
and
plastics processing
. Rotaloc also specializes in industry-leading finishes and coatings. We assist in the selection of material and manufacturing processes, including coating or plating for components used in corrosive environments. Our finishing process options include electroplating, passivation, electro-polishing, mirror polishing, e-coat, powder coat, sealants, anodizing, and more.

High-Quality Production Standards
We are committed to providing our customers with the highest quality products possible. At Rotaloc, we pride ourselves on producing tight tolerance components, meeting our customers' specifications. We maintain strict quality control inspection processes and record keeping in our ISO 9001:2015 certified facility. We also provide premium packaging services, including kitting, custom consumer packaging, bulk packaging, and accessory packaging

The Rotaloc Advantage for Your Custom Machined Products
At Rotaloc, we have the capacity and resources to produce volume parts requiring multiple manufacturing or finishing processes. Our team of experts audits components to improve function, increase manufacturability, and improve the assembly process. When you work with Rotaloc, we provide consultation in identifying cost-reduction opportunities or solutions to manufacturing issues for specific parts, helping you save money and resources.

Contact Rotaloc for Your Custom-Manufactured Components
We understand the complex relationship between design, application, and cost management. Contact Rotaloc to discuss your requirements, submit drawings, or request a quote for additional pricing information.